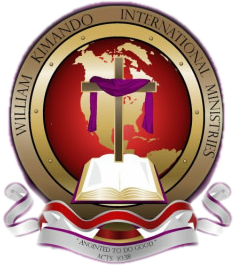 William Kimando International Ministries was founded to extend compassion to the neglected among us.
We believe that we have been anointed to do good as the Word of God encourages us in Acts 10:38 How God anointed Jesus of Nazareth with the Holy Ghost and with power: who went about doing good, and healing all that were oppressed of the devil; for God was with him.
Partnering with Churches, Ministries, and Ministers around the world, we extend God's unconditional love worldwide to whomsoever would receive it. This we do by supporting the spread of the Gospel, advancement of projects and programs that exist to eliminate or reduce suffering.
Some of those among us need love, some need food, clothing, and shelter and in the midst of our struggles, it is very easy to just give up. We are here to let you know that God cares and we care too. Contact us and let us pour God's love into your life.
If God has anointed you to do good, why not join us and together we can accomplish much. How should one chase a thousand, and two put ten thousand to flight, except their Rock had sold them, and the LORD had shut them up? Duet. 32:30
If you are called to full-time ministry, give us a chance to train you, license you and help you start up your ministry. William Kimando International Ministries is a duly registered and recognized denomination in Canada.